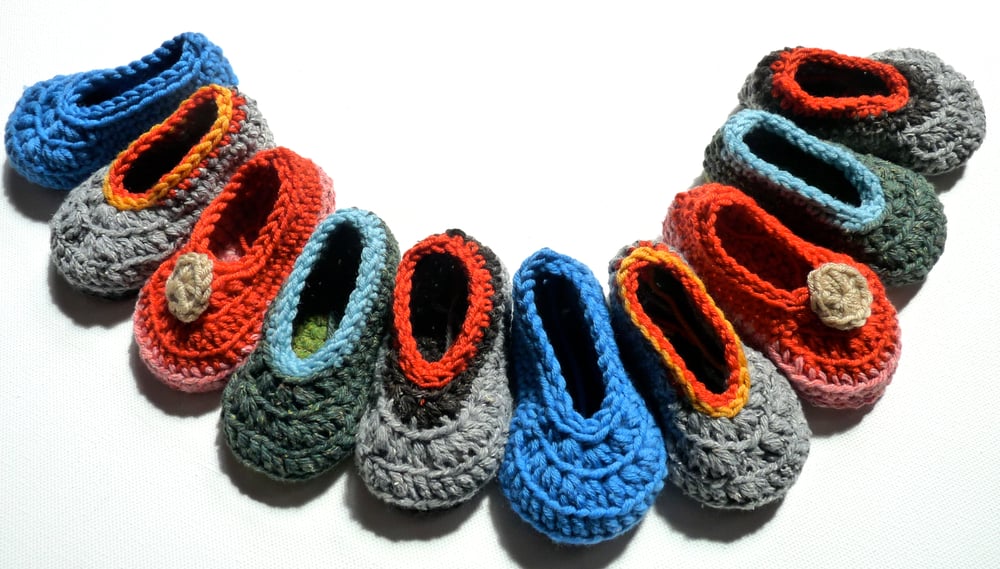 CUSTOM Bootie Order
$

26.00
Order a pair of custom made kicks!
Want more? Add them to a hat purchase for $45 total.
Attach a picture of a style you like or just write a description of what you are looking for. We'll get back to you with the details.
The pictures shown here have already been sold and are just samples of booties you could order.
Please include:
Size (or age of baby if you don't know it).
Upper Color
Sole Color
Style: Slip-on or strap (this will be sewn down, not adjustable)
Detail: Trim color or flower if desired
Bootie Standard Sizing
Newborn-3 Months: fits foot up to 3.5 inches
3-6 months: fits foot up to 4 inches
6-9 months: fits foot up to 4.5 inches
9-12 months: fits foot up to 5 inches
(**sizes larger than 12 months are not available)