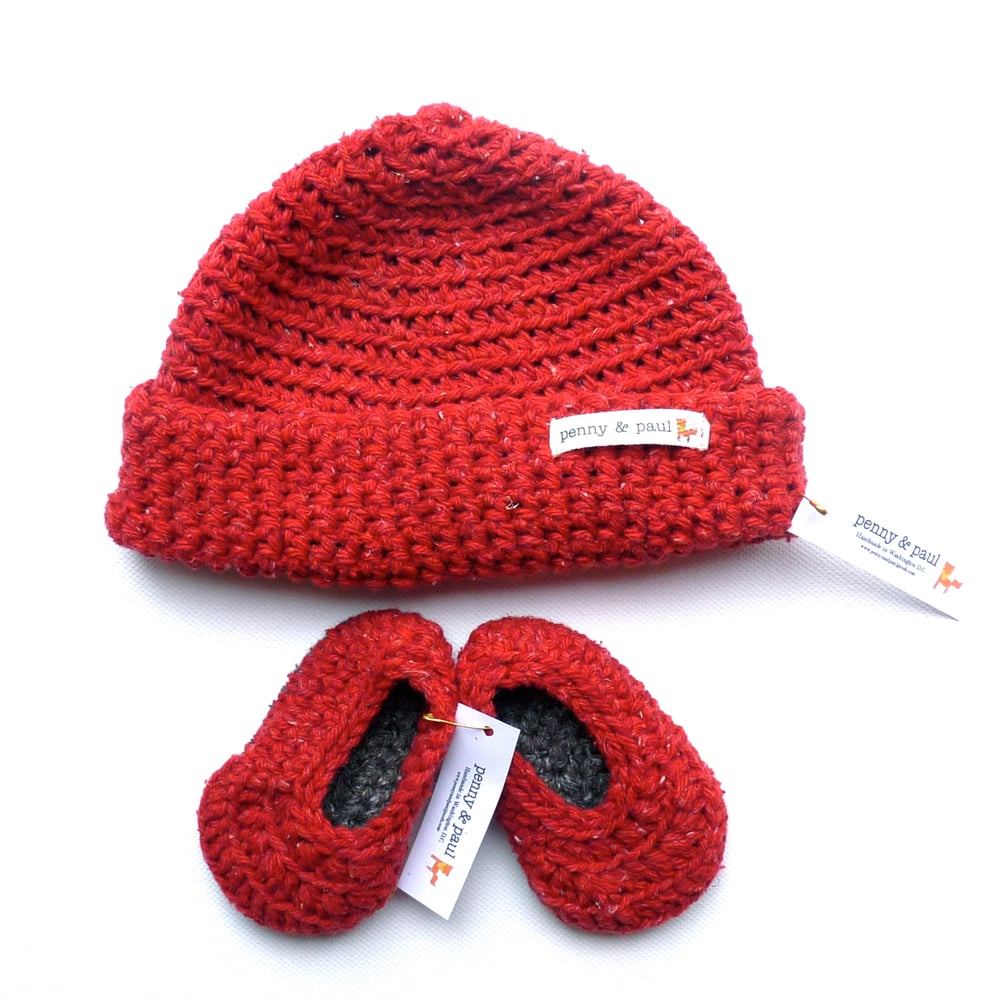 Fisherman Kick Set
The perfect duo for any newbie.
Stretchy, cute, and super soft.
*Please indicate in Note To Seller whether you'd like Gray, Tweed Brown, or Red.
Bootie Standard Sizing
Newborn fits foot up to 3.5 inches
3-6 months: fits foot up to 4 inches
6-9 months: fits foot up to 4.5 inches
Send an email if you'd like us to add or remove a pom-pom or make other minor adjustments.